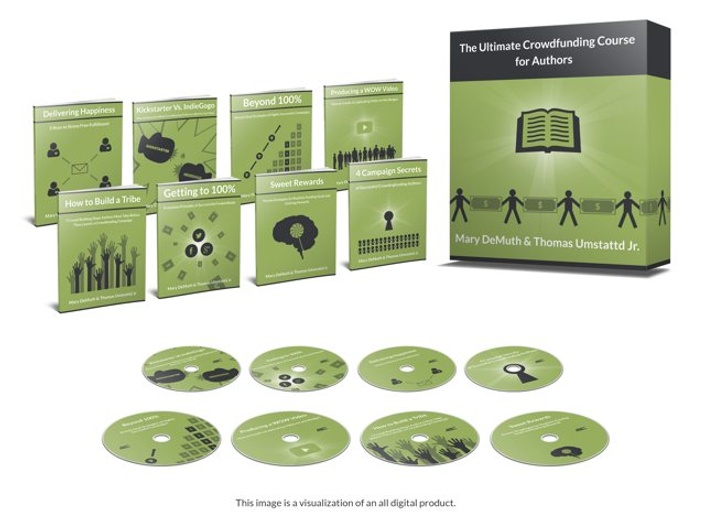 The Ultimate Crowdfunding Course for Authors
Interested in learning how to crowdfund your next book?
INSIDER SECRET:
You Don't Need a Benefactor to Self-Publish Your Book...You just need several hundred.
Confused? Yeah, we were too.
`
But we've learned a powerful secret, and it lies in the word CROWDFUNDING.
So what do all independent authors absolutely need to know about crowdfunding, and how will that help you publish your book?
Stay tuned. More on that later.
Let's back up a bit and think about that dream you've had for many years: your very own book.
---
Your Book Dream
This dream compelled you as you tucked writing into the nooks and crannies of your life. It fueled your caffeinated stretches of chapter writing. It kept you going when you wanted to quit.
But then one sweet day, you wrote the words The End, and you hollered and jumped in the air.
Finished! (Yeehaw!)
If we could, we'd give you five gold medals and say a rowdy cheer! Because writing a book is hard. Many say they want to do it, but so few do.
You did. Your manuscript sits on your hard drive, complete. Now what?
The truth is this: you face three looming obstacles standing between you and your book publishing dream.
---
Obstacle 1: Father Time.
You don't have the years it takes to find a literary agent, let alone having her shop it to major publishing houses.
And what's worse, even if you do sell your manuscript to a publisher, you won't hold your book in your hands for at least another year after the signed contract.
---
Obstacle 2: Mother Money.
Because you have only one chance to make a first impression with your staggering work of amazingness, you will need to hire a professional editor, which costs thousands of dollars.
And since you don't want your book to look like an amateur self-published book, you decide NOT to hire clipart-happy Uncle Fred, and instead opt for a living, breathing graphic designer—which also costs money.
Your book deserves to be properly formatted with all the page numbers in the right place and chapter titles consistent, but this costs money too.
And getting your book printed can run thousands of dollars.
---
Obstacle 3: Brother (and sister!) Buyers.
To be a successful author, you need real-live humans to purchase and read your book. How do you reach them, and how do they discover you?
So, yeah. Three obstacles loom impossibly tall between you and your awesome dream.
Which is why Author Media wants to help, because we're all about empowering authors to become wildly successful. So we've created The Ultimate Crowdfunding Course for Authors. This course obliterates all three of your obstacles & helps you fund your publishing dream.
Curious? Keep reading...
---
What Is the Ultimate Crowdfunding Course for Authors?
Crowdfunding sites like Kickstarter and Indiegogo allow you to raise money from your readers by pre-selling copies of your book (or giving away other incentives).
Raising money like this is called crowdfunding because you are, in essence, gathering a group of people who believe in your book's message or story who give a little bit to help you realize your dream. All those little bits morph together and make a larger lump sum of money that you can use to fund your book's production.
In The Ultimate Crowdfunding Course for Authors, author Mary DeMuth and crowdfunding coach Thomas Umstattd teach you exactly how to create a successful crowdfunding campaign through:
8 friendly podcast-style audios
An instructional video
A magic spreadsheet (Really, it's magical) that helps you calculate your tribe and how to succeed in your crowdfunding campaign.
Audio transcripts
A bonus Q & A webinar where authors ask specific questions about the process, and...
Fill-in worksheets with checklists and helpful links
Here's what you'll get in the package:
---
How to Build a Tribe - 7 Crowd-Building Steps Authors Must Take Before They Launch a Crowdfunding Campaign
($19.97 Value)
66% of crowdfunding projects fail to fund because an author hasn't fostered an engaged crowd first.
Learn how to:
Create a tribe before you begin crowdfunding
Engage your tribe in you-shaped ways
Connect with your tribe without bugging them during the campaign
---
4 Campaign Creation Secrets of Successful Crowdfunding Authors
($19.97 Value)
Creating a solid sales page is the key to success.
A well-written, engaging sales page answers all the backers' questions and woos them to be a part of your publishing dream.
Learn how to:
Craft a terrific sales page
Produce an effective video (without breaking the bank)
Set perfect backing levels and stretch goals (and price them right)
---
Sweet Rewards - Proven Strategies for Realistic Funding Goals and Enticing Rewards
($19.97 Value)
While some backers support you because they're passionate about your book, others will do so because of your cool incentives.
Learn how to:
Set an appropriate funding goal based on your tribe
Create irresistible backing levels
Brainstorm stretch goals
---
Producing a WOW Video
($19.97 Value)
A successful crowdfunding campaign rides on the shoulders of a terrific video.
Learn how to:
Make an amazing, compelling, share-worthy video
Produce that video on a budget
Discover tips and tricks for great lighting, audio and video
---
Kickstarter Vs. IndieGogo - How to Determine Which Crowdfunding Platform is Best for Your Book
($19.97 value)
There is no one-size-fits-all crowdfunding platform, but picking the wrong one
can lead to disaster.
Learn how to:
Discern the advantages and disadvantages of Kickstarter, IndieGogo, and other popular crowdfunding platforms
Make a platform decision based on your book's unique needs
Uncover just how crowdfunding platforms work
---
Getting to 100% - Promotion Principles of Successfully-Funded Books
($19.97 Value)
Never underestimate the power of communicating often with your backers and future backers.
Learn how to:
Utilize the project promotion secrets of bestselling authors
Leverage your social media platforms without being too heavy-handed
Turn backers into project evangelists.
---
Beyond 100% - Stretch Goal Strategies of Highly Successful Campaigns
($19.97 value)
Stretch goals are bonuses you give your backers after you pass your initial funding goal, providing incentive to bring in extra funding after the project hits 100%. Effective stretch goals help projects raise several times the initial funding goal.
Learn how to:
Use stretch goal ideas universal to any author
Avoid bankrupting yourself with pricey stretch goals
Obtain maximum momentum by setting goals that are not too close and not too far
---
Delivering Happiness - 5 Keys to Stress-Free Fulfillment.
($19.97 value)
After your project funds, you need to deliver on what your backers paid for. Mistakes during this phase can lead to angry readers and even legal trouble.
Learn how to:
Automate the fulfillment process and save a ton of unnecessary work.
Deliver digital goods like eBooks and MP3s hassle free
Motivate your new tribe to help you launch your book
---
Crowdfunding Q&A Webinar:
($14.97 Value)
Mary and Thomas systematically answer nearly every question known to man about authors crowdfunding
their work.
Questions include:
What if I don't know anyone, anywhere? Is there still hope?
How do I know if my book topic is compelling enough to sustain a campaign?
What if I'm afraid to fail? I mean, asking for money is pretty out-there.
---
Thomas' Magic Spreadsheet + Video Tutorial
($19.97 value)
With this helpful spreadsheet (and supporting video tutorial), you will be able to:
Predict how much funding your tribe can support
Set a realistic budget
Track your progress
---
How much will this cost me? Less than you think!
You will get:
8 compelling audio tutorials, totaling $159.76
The Q & A recording of the live webinar. $14.97
Thomas' magic spreadsheet for $19.97
Total Value: $ 185.70
How much would you pay for this kind of insider information? $185.70 is small change considering the thousands of dollars you could make with a successful crowdfunding campaign.
And yet, we're offering it to you for only $99.
Your Instructor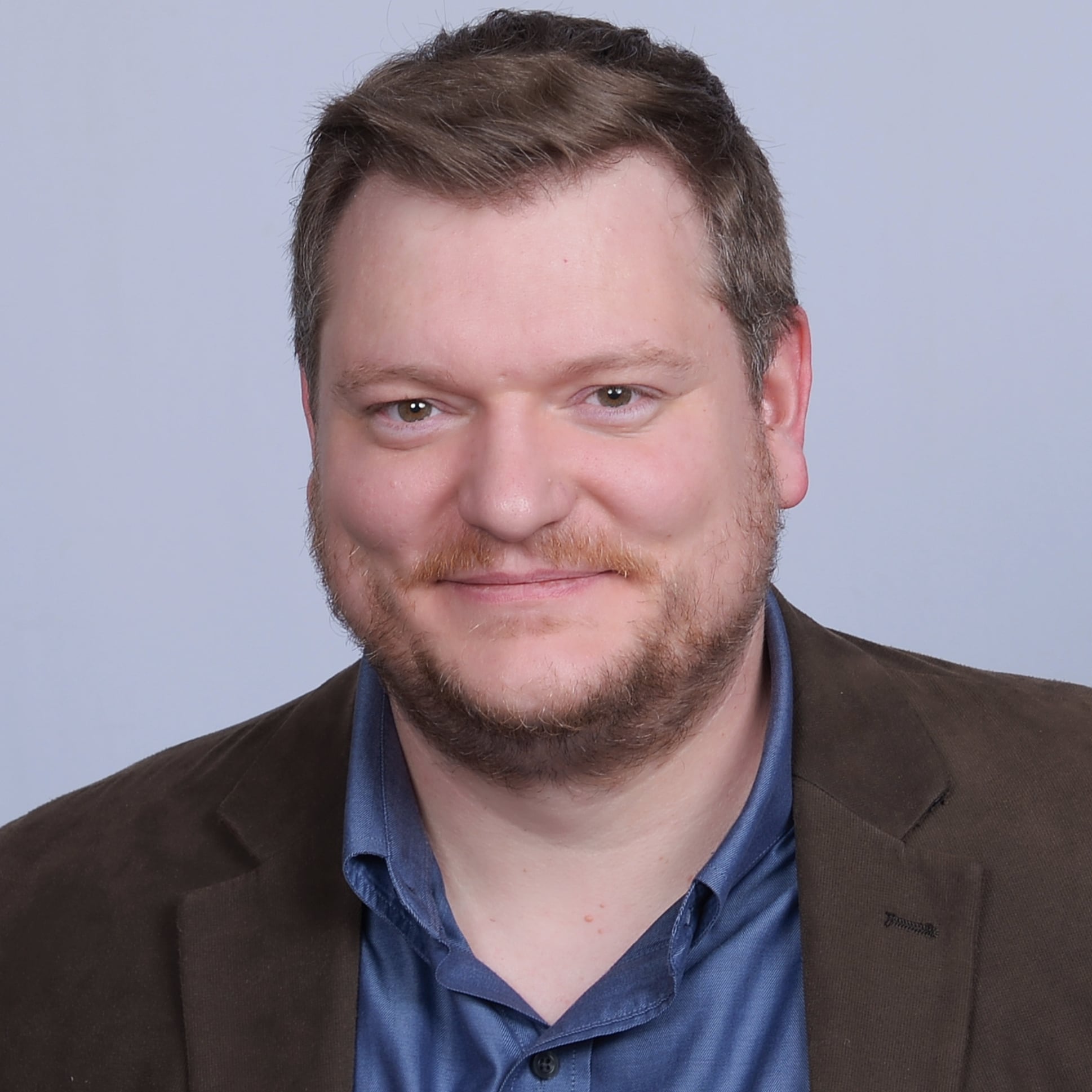 Thomas Umstattd Jr. is the founder and CEO of Author Media and the host of the Novel Marketing Podcast, the longest-running book marketing podcast in the world. Thomas helps authors build their platforms, sell more books, and change the world with writing worth talking about.

Course Curriculum
Introduction
Available in days
days after you enroll
Plan
Available in days
days after you enroll
Magic Spreadsheet
Available in days
days after you enroll
Frequently Asked Questions
When does the course start and finish?
The course starts now and never ends! It is a completely self-paced online course - you decide when you start and when you finish.
How long do I have access to the course?
How does lifetime access sound? After enrolling, you have unlimited access to this course for as long as you like - across any and all devices you own.
What if I am unhappy with the course?
We would never want you to be unhappy! If you are unsatisfied with your purchase, contact us in the first 30 days and we will give you a full refund.